Christmas Meal/Comida de Navidad
December 12

-

December 22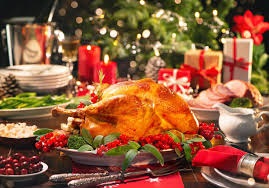 Click the title for more information. | Haga clic en el título para obtener más información.
———-
Items for a Christmas meal will be available Monday December 12, Tuesday December 13, Thursday December 15, Monday December 19, Tuesday December 20, and Thursday December 22 during our pantry hours (Monday 11am-2pm, Tuesday 4pm-7pm, & Thursday 9am-12pm). You do not need to sign up in advance – just visit the pantry on one of those days and pick up your items for a Thanksgiving meal!
If you have questions, call us at (503) 873-3446.
———-
Los artículos para una comida de Navidad estarán disponibles el lunes 12 de diciembre, el martes 13 de diciembre, el jueves 15 de diciembre, el lunes 19 de diciembre, el martes 20 de diciembre y el jueves 22 de diciembre durante nuestro horario de despensa (lunes de 11am-2pm, martes de 4pm-7pm, y jueves de 9am-12pm). No es necesario que se registre con anticipación, ¡simplemente visite la despensa en uno de esos días y recoja sus artículos para una comida de Acción de Gracias!
Si tiene preguntas, llámenos al (503) 873-3446.