Hours Change/Cambio de Horario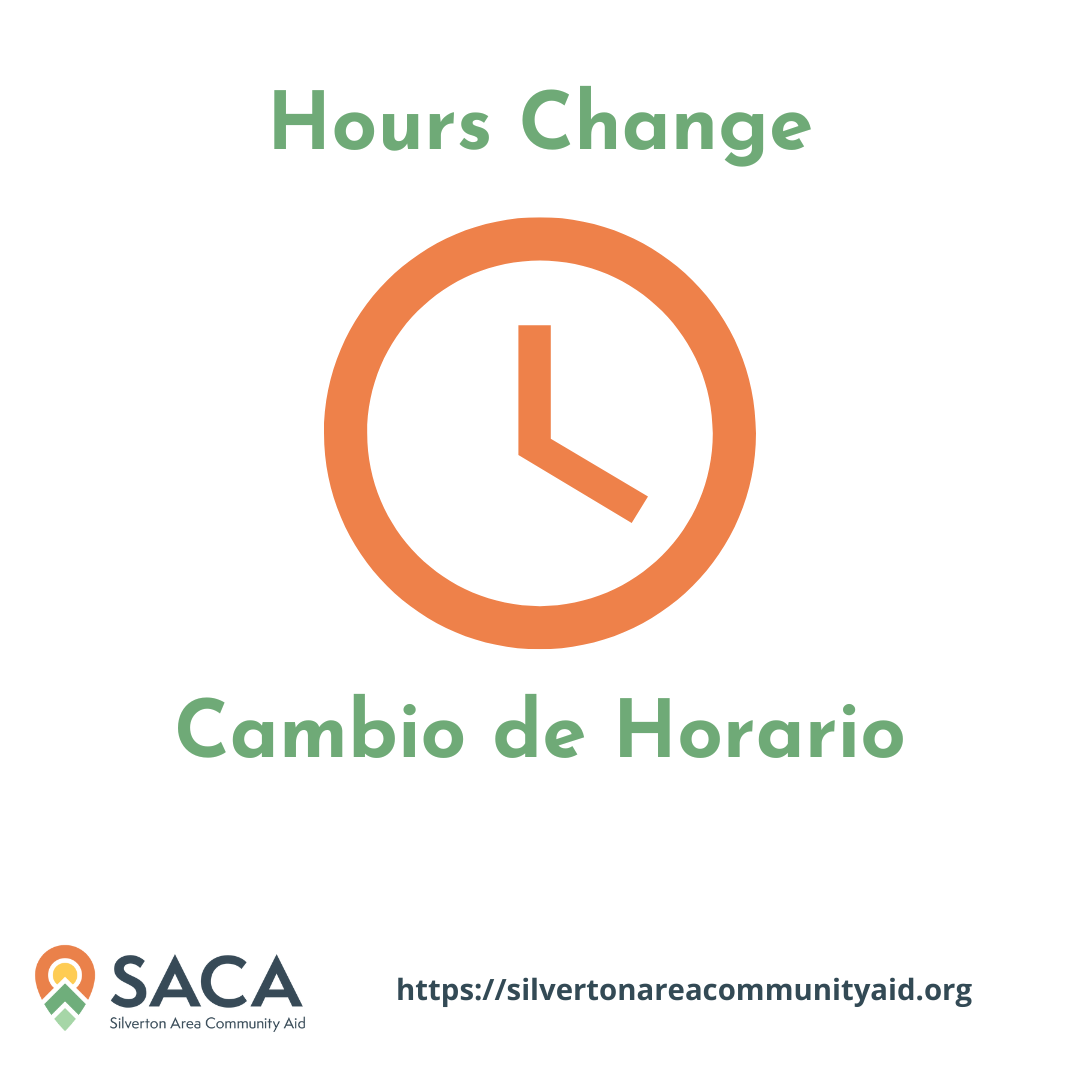 Click the title for more information. | Haga clic en el título para obtener más información.
———-
Starting on Monday, December 5 our hours will change (for Monday only) to 11am-2pm. If you come to SACA for services on Monday, please be aware of this change as it may change your routine!
Our full pantry schedule beginning 12/5:
Monday 11am-2pm
Tuesday 4pm-7pm
Thursday 9am-12pm
If you have any questions, please call us at (503) 873-3446.
A partir del lunes 5 de diciembre nuestro horario cambiará (solo para el lunes) a 11 am-2 pm. Si viene a SACA para recibir servicios el lunes, tenga en cuenta este cambio, ya que puede cambiar su rutina.
Nuestro horario completo de despensa a partir del 12/5:
Lunes 11am-2pm
Martes 4pm-7pm
Jueves 9am-12pm
Si tiene alguna pregunta, llámenos al (503) 873-3446.