Food donations during COVID-19
We know you want to help feed our community, and we are grateful for the outpouring of support during this unprecedented time. Your generosity nourishes our community. Because of people like you, we were able to plan for a food emergency before COVID-19 hit and had built a stockpile of food. Our food supply is also sustained through our wonderful donor partnerships with Marion Polk Food Share and local grocers, like Roth's, Safeway and EZ Orchards.
Because our food supply remains strong, we feel it is safest and most responsible to limit person-to-person contact and not allow food donations from individuals at this time. We hope you'll consider giving in another way, and we look forward to seeing you when we can safely open our doors to individual donors again. Thank you for understanding.
---
You can give by check. Make the check out to
"SACA" or "Silverton Area Community Aid" and
mail to:
PO Box 1305
Silverton, OR 97381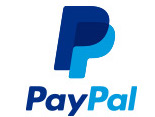 ---
Give to SACA through the PayPal Giving Fund. PayPal does not charge fees for your donation when you donate using this link.

---
Give to SACA through Facebook - search for "Silverton Area Community Aid - Silverton" or @SACASilverton. Facebook does not charge fees for your donation. You can also use this link and then click the donate button.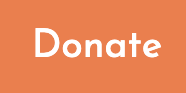 ---
Set up a recurring donation or a donate one time by clicking the donate button in the upper right corner of our website page or click here. Donations will be processed through Stripe.
Stripe charges a 3% processing fee.
You may be able to make a qualified charitable distribution through your IRA. Contact your financial advisor for more information on tax advantages of donating through your IRA.
Set up a recurring or one-time donation through your online banking platform or talk to staff at your bank.
Or, sign up for automatic ACH donations through the Charitable Partnership Fund by clicking the button below to download the enrollment form.
Enrollment Form