Closed on Memorial Day/Cerrado el Día de los Caídos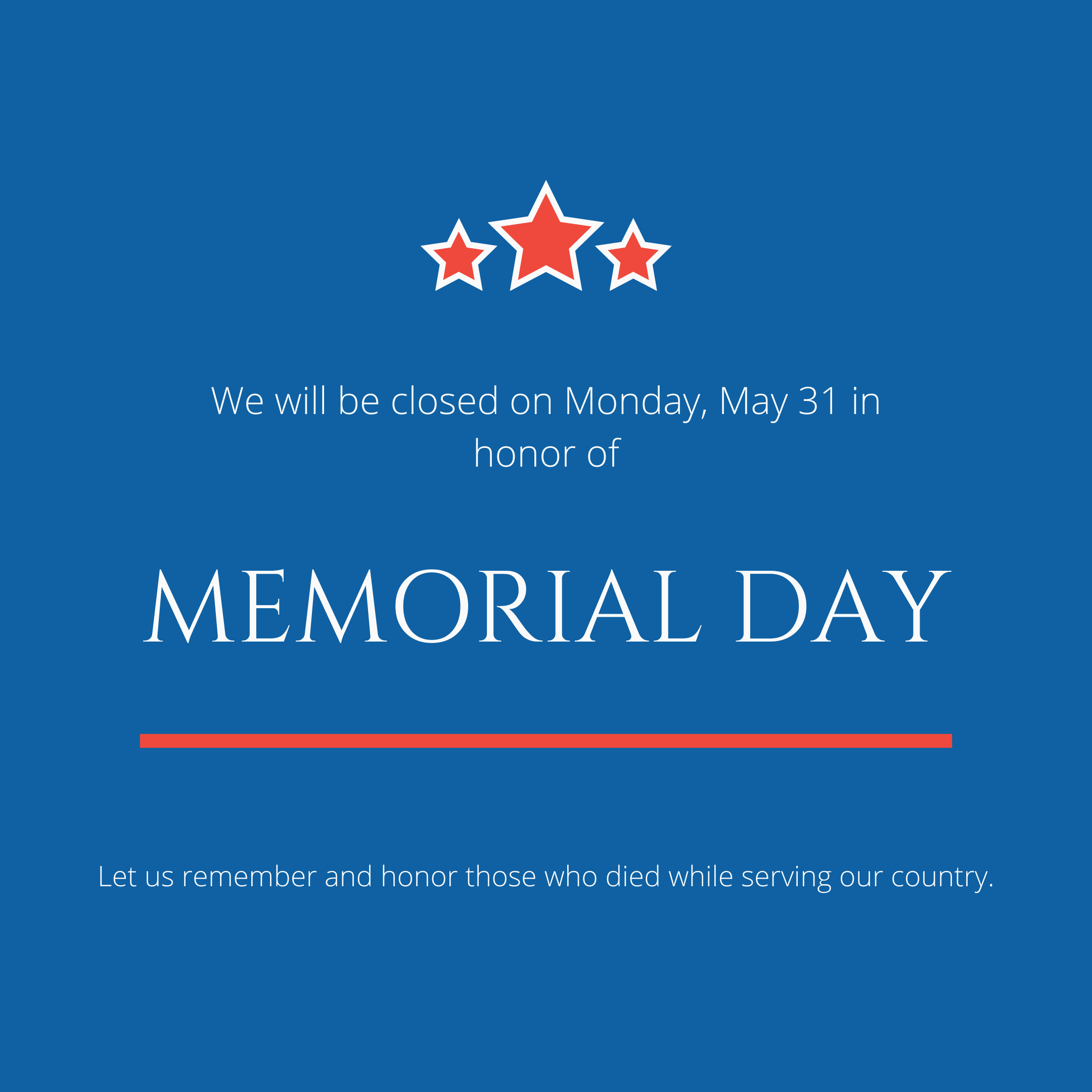 Click the title for more information. Haga clic en el título para obtener más información.
—————
We will be closed on Monday, May 31 in honor of Memorial Day.
Please plan to visit us another day to get food or help paying for things.
———-
Cerraremos el lunes 31 de mayo en honor al Día de los Caídos.
Por favor planee visitarnos otro día para obtener comida o ayuda para pagar las cosas.