Attention Renters/Atención Inquilinos
June 30, 2021

-

July 31, 2021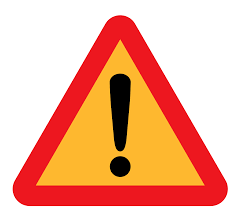 Click the title for more information. Haga clic en el título para obtener más información.
—————
The Oregon eviction moratorium ended on June 30, 2021! This means you must pay your July rent to avoid eviction. If you don't think you'll be able to afford July's rent, apply for the Oregon Emergency Rental Assistance Program (OERAP) at https://www.oregonrentalassistance.org/. Don't wait to apply – this process can take a bit. Apply ASAP!
To qualify:
1) You must be a renter behind on rent payments.
2) Someone in your household can show that COVID-19 directly or indirectly affected your ability to pay rent or utilties.
3) Your income must be at or below 80% of the Area Median Income (AMI). (For reference, our income chart below is close to their income chart. If your income qualifies you for help from SACA to pay for things, you qualify for OERAP.)
For more information about qualifying for OERAP and additional specific details for qualifying, visit https://www.oregonrentalassistance.org/tenants/.
If you need help paying for things other than rent (or if you do not qualify for OERAP because of something other than income), please contact us or see information below.
———-
¡La moratoria de desalojo de Oregon terminó el 30 de junio de 2021! Esto significa que debe pagar su alquiler de julio para evitar el desalojo. Si cree que no podrá pagar el alquiler de julio, solicite el Programa de asistencia de alquiler de emergencia de Oregon (OERAP) en https://www.oregonrentalassistance.org/. No espere para postularse, este proceso puede tardar un poco. ¡Aplicar lo antes posible!
Para calificar:
1) Debe ser un inquilino atrasado en los pagos del alquiler.
2) Alguien en su hogar puede demostrar que COVID-19 afectó directa o indirectamente su capacidad para pagar el alquiler o los servicios públicos.
3) Sus ingresos deben ser iguales o inferiores al 80% del ingreso medio del área (AMI). (A modo de referencia, nuestro cuadro de ingresos a continuación está cerca de su cuadro de ingresos. Si sus ingresos lo califican para recibir ayuda de SACA para pagar las cosas, califica para OERAP).
Para obtener más información sobre la calificación para OERAP y detalles específicos adicionales para calificar, visite https://www.oregonrentalassistance.org/tenants/.
Si necesita ayuda para pagar otras cosas además del alquiler (o si no califica para OERAP debido a algo que no sea un ingreso), comuníquese con nosotros o consulte la información a continuación.