Christmas Meal/Comida de Navidad
December 11

-

December 21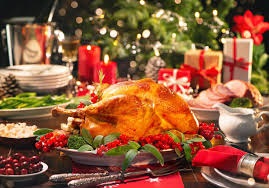 Click the title for more information. | Haga clic en el título para obtener más información.
———-
Items for a Christmas/Holiday meal will be available Monday December 11, Tuesday December 12, Thursday December 14, Monday December 18, Tuesday December 19, and Thursday December 21 during our pantry hours (Monday 11am-2pm, Tuesday 3pm-7pm, & Thursday 9am-12pm).
These holiday meal items are available to anyone who is eligible to visit SACA for food (lives in or has a child attending Silver Falls School District and meets income guidelines). There is no need to sign up in advance.
If you have questions, call us at (503) 873-3446.
———-
Los artículos para una comida navideña/festiva estarán disponibles el lunes 11 de diciembre, martes 12 de diciembre, jueves 14 de diciembre, lunes 18 de diciembre, martes 19 de diciembre, y jueves 21 de diciembre durante nuestro horario de despensa (lunes de 11am-2pm, martes de 3pm-7pm, y jueves de 9am-12pm).
Estos artículos de comidas festivas están disponibles para cualquier persona que sea elegible para visitar SACA para obtener alimentos (vive o tiene un hijo que asiste al Distrito Escolar de Silver Falls y cumple con las pautas de ingresos). No es necesario registrarse con antelación.
Si tiene preguntas, llámenos al (503) 873-3446.