Request a Christmas Tree/Pide un Arbol de Navidad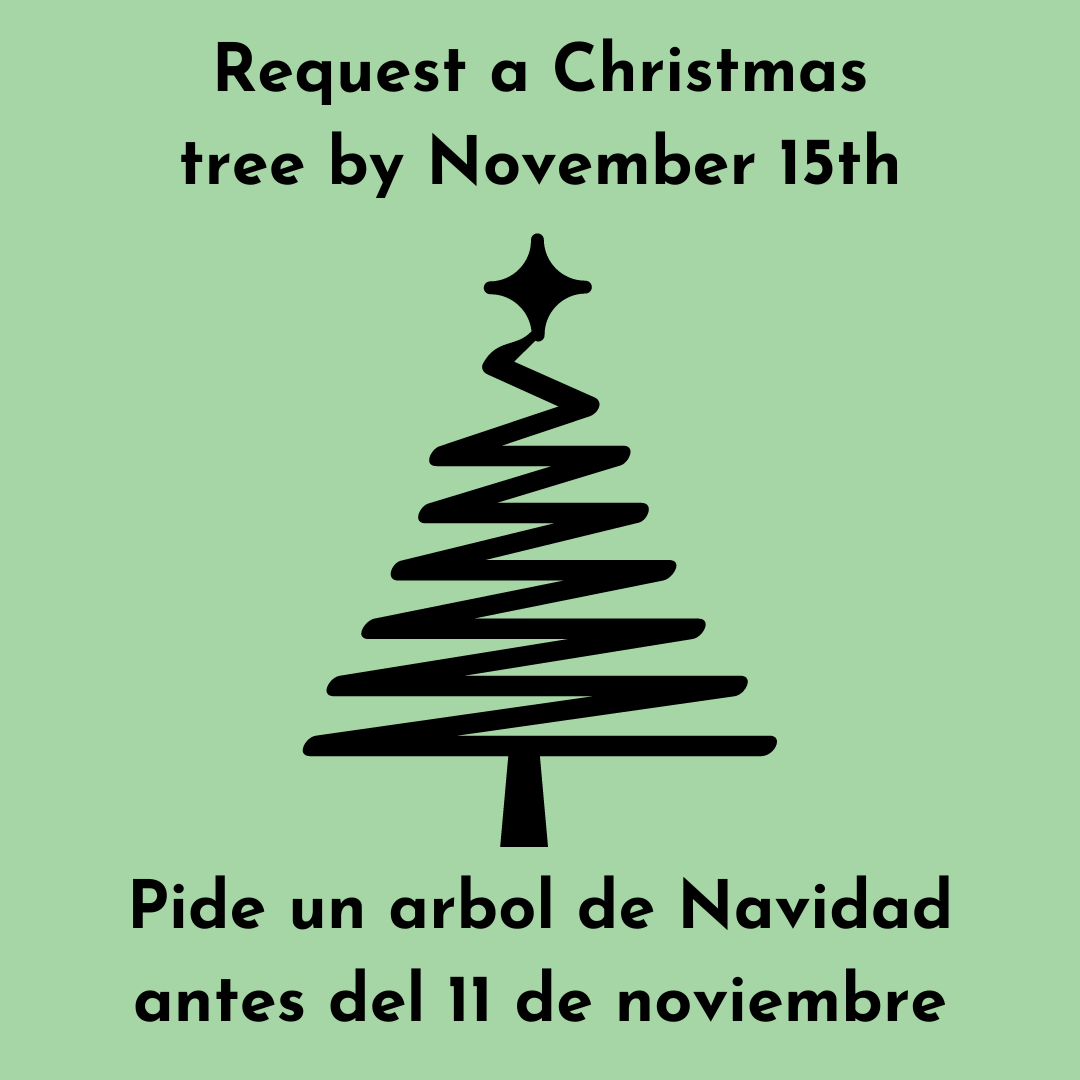 Click the title for more information. | Haga clic en el título para obtener más información.
———-
An organization called "The Giving Trees" is offering free Christmas trees (including stand and decorations) on a first-come, first-served basis (as availability allows). Apply for a free Christmas tree at https://www.gtrees.org/request/tree – they cannot promise a tree to everyone who applies, but they will communicate with you either way. The deadline to apply for a tree is November 15th.
Una organización llamada "The Giving Trees" ofrece árboles de Navidad gratuitos (incluidos el puesto y las decoraciones) por orden de llegada (según lo permita la disponibilidad). Solicite un árbol de Navidad gratis en https://www.gtrees.org/request/arbol – no pueden prometer un árbol a todos los que lo soliciten, pero se comunicarán con usted de cualquier manera. La fecha límite para solicitar un árbol es el 15 de noviembre.