Coronavirus Exposure at SACA/exposición al coronavirus en SACA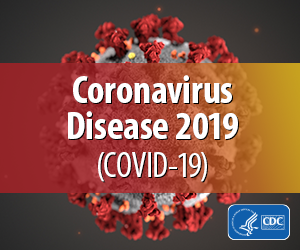 Click event name to read more (haga clic en el nombre del evento para leer más):
Hay información en español debajo del inglés.
At SACA, the health and wellness of our clients, staff, and volunteers during this pandemic has been and will continue to be one of our top priorities, which is why we feel it's important to let the community know one of our staff/volunteer team has tested positive for COVID-19.
Because of this, we will NOT be distributing food on Thursday, August 6, and our office will be closed the rest of the week. We apologize for any hardship this causes. See below for more information and for other places to get food in our area.
About the exposure:
The person who tested positive worked the Thursday morning shift on both July 23 and July 30. This person was wearing both a mask and gloves during those shifts. This person has shown no symptoms but, for personal reasons, was tested on Friday, July 31. On Wednesday, August 5, they received the positive test result.
SACA's response:
We continue to follow OHA/CDC guidelines for keeping our community safe. In response to this COVID-19 exposure, we are taking the following precautionary measures, as recommended by public health experts:
• Staff and volunteers who were directly exposed have been advised to self-quarantine for 14 days from their last exposure, which was Thursday, July 30. These team members will not be at SACA until at least August 13.
• We will be closed the rest of this week (Thursday-Sunday, August 6-9) as we try to make plans to safely provide food next week.
• We will have our facility and equipment deep cleaned prior to reopening.
• We will contact all clients who may have been exposed (if we have contact information).
• We will continue to keep our community informed as this develops. If we are unable to safely re-open next week, we will inform the community through social media, our website and voicemail greeting, with signs on our building and through word of mouth.
Local food resources:
Silverton
• Mission of Hope food pantry at Silver Creek Fellowship: 822 Industry Way, Silverton – Wednesday 2-4pm, Saturday 9-11am (may only be the 3rd Saturday of the month)
• The Giving Porch: 502 N. 1st Street, Silverton (help yourself anytime to food on the porch)
• Summer lunch program for all kids age 1-18: every Monday-Friday at Mark Twain School Ball Park, 11:00 – 11:30 am and Coolidge-McClaine Park, 12:00 – 12:30 pm
Mt. Angel
• Mission Benedict food pantry: 925 S. Main Street, Mt. Angel – Wednesday and Friday 1-4pm
• Mt. Angel Community Center: 195 E. Charles Street, Mt. Angel – Monday 11am-2pm
Scotts Mills
• Scotts Mills Community Center: 298 4th Street, Scotts Mills – Tuesday 9-11am
If you have a food emergency, please call our office at 503-873-3446 and leave a message or email our Executive Director, Sarah DeSantis, at sarah@silvertonareacommunityaid.org. Although we will be quarantined, we will be checking voicemail and email.
Thank you for understanding and for your patience. We hope to see you again soon. Stay healthy. Be well.
En SACA, la salud y el bienestar de nuestros clientes, personal y voluntarios durante esta pandemia ha sido y seguirá siendo una de nuestras principales prioridades, por lo que sentimos que es importante que la comunidad sepa que una persona de nuestro equipo de voluntarios. ha resultado positivo por COVID-19.
Debido a esto, NO distribuiremos comida el Jueves 6 de Agosto y nuestra oficina estará cerrada el resto de la semana. Nos disculpamos por cualquier inconveniente que esto pueda causar. A continuación le damos más información y opciones de otros lugares para obtener alimentos en nuestra área.
Acerca de la exposición:
La persona que dio positivo al virus, trabajó en el turno de la mañana del Jueves tanto el 23 de julio como el 30 de julio. Esta persona usó cubrebocas y guantes durante esos turnos. Esta persona no había mostrado síntomas pero por motivos personales, se hizo la prueba el viernes 31 de julio. El miércoles 5 de Agosto recibió el resultado de la prueba en positivo.
La respuesta de SACA:
Continuamos siguiendo los lineamientos de OHA (Autoridad de Salud en Oregon)/ CDC (Centro para el control y prevención de enfermedades) para mantener segura a nuestra comunidad. En respuesta a esta exposición al COVID-19, según lo recomendado por los expertos en salud pública, estamos tomando las siguientes medidas de precaución:
• Al personal y voluntarios que estuvieron directamente expuestos se les ha recomendado ponerse en cuarentena por 14 días desde su última exposición, que fue el jueves 30 de Julio. Estos miembros del equipo no estarán en SACA por lo menos hasta el 13 de agosto.
• Estaremos cerrados el resto de esta semana (De Jueves a Domingo, del 6 al 9 de agosto) mientras intentamos hacer planes para proporcionar alimentos de manera segura la próxima semana.
• Limpiaremos a profundidad nuestras instalaciones y equipos antes de reabrir.
• Nos comunicaremos con todos los clientes que puedan haber sido expuestos (si tenemos información de contacto).
• Continuaremos manteniendo informada a nuestra comunidad a medida que esto se desarrolle. Si no podemos reabrir de manera segura la próxima semana, informaremos a la comunidad a través de las redes sociales, nuestra página de internet y mensaje de voz, con carteles en nuestro edificio y de viva voz.
Recursos locales para obtener alimentos:
Silverton
• Despensa de alimentos ¨Mission of Hope¨ en Silver Creek Fellowship: 822 Industry Way, Silverton – Miércoles de 2 a 4 p.m., Sábado de 9 a 11 a.m. (Puede que solo sea el tercer sábado del mes)
• ¨The Giving Porch¨: 502 N. 1st Street, Silverton (tome del porche en cualquier momento, la comida que necesite)
• Programa de almuerzo de verano para todos los niños de 1 a 18 años de edad: Todos los Lunes y Viernes de 11:00 – 11:30 am en ¨Mark Twain School Ball Park¨, y en ¨Coolidge-McClaine Park¨ de 12:00 – 12:30 p.m.
Mt. Angel
• Despensa de alimentos ¨Mission Benedict¨: 925 S. Main Street, Mt. Angel – Miércoles y Viernes de 1 a 4 p.m.
• Mt. Angel Community Center (Centro Comunitario): 195 E. Charles Street, Mt. Angel – Lunes de 11am a 2pm
Scotts Mills
• ¨Scotts Mills Community Center¨ (Centro comunitario): 298 4th Street, Scotts Mills – Martes de 9 a 11 a.m
Si tiene una emergencia alimentaria, llame a nuestra oficina al 503-873-3446 y deje un mensaje o envíe un correo electrónico a nuestra Directora Ejecutiva, Sarah DeSantis, a sarah@silvertonareacommunityaid.org. Aunque estaremos en cuarentena, estaremos revisaremos el correo de voz y el correo electrónico.
Gracias por su comprensión y por su paciencia. Esperamos volver a verlos pronto. Manténganse sanos. Cuídense.